We currently have 2 Trumpeter BR52 sets laying around (don't ask !) … So, Christel also started to build one ! Today, she completed building steps 1 & 2, before she can continue on step 3, the extra LionRoar PE set still has to arrive. (hopefully within a few days)
Here are the first 2 pictures !
---
Some PE parts (Sunday – december, 6th – 2009)
On Friday, the PE-set for this BR52 arrived. Today, we had some time to do some building 🙂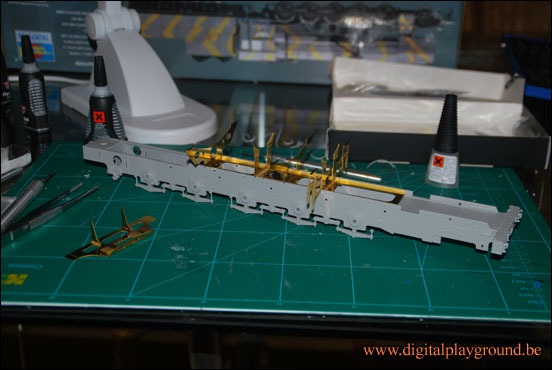 All PE for this step is done !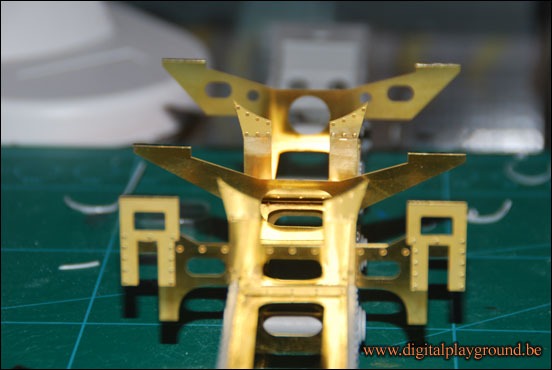 Another, closer, view of this PE 🙂
To be continued …