In our new cabinet, we have about 3 large glass shelves, each 90 cm x 90 cm (35,43 inch x 35,43 inch), on each shelve we are going to put a diorama. The central theme of each diorama, will be "trains" … This tutorial is about the second of the 3 diorama's, named "The loc shed". This diorama will be mainly build with "standard materials".
(foamboard, matches, wooden pieces, cork, and … glue 🙂 The idea is to have a fully-detailed locshed, with one wall "missing", to have a look inside the locshed". I will have several "workers", lots of tools, and a locomotive (BR86) inside this locshed. Surely there will also some LEDs in this locshed, for lighting purpose 🙂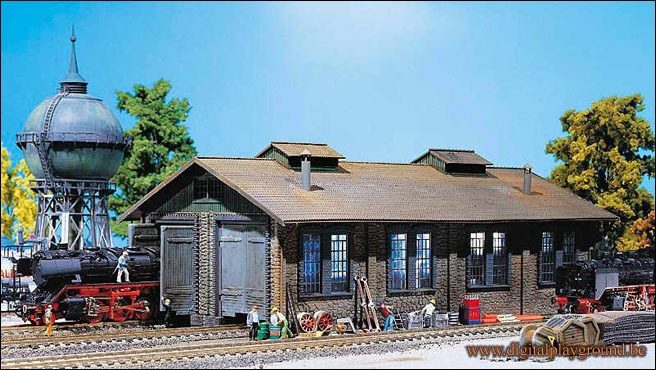 I use the building instructions of this faller H0-kit for measuring purpose.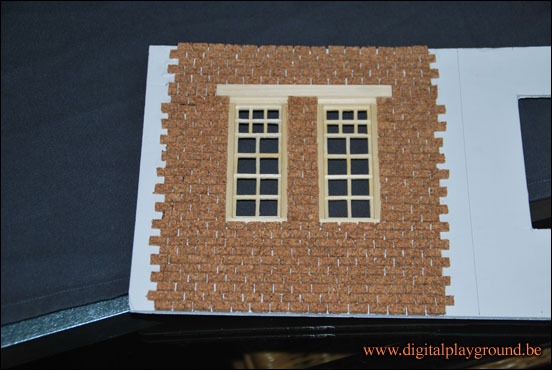 One piece of wall allmost done. (measuring 17,5 cm (6.89 inch) width and 20 cm (7.87 inch) in height.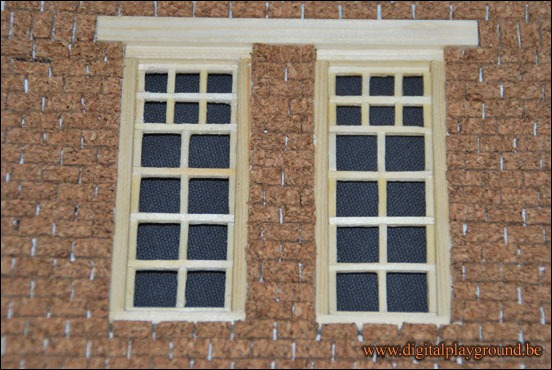 Detail of the windows, made from wooden pieces and matches, measuring 10 cm (3.94 inch) in height and 4 cm (1.57 inch) width.
---
Plans changed ! (Monday – november, 16th – 2009)
I was not completely happy with the result of the previous walls. It's hard to cut all cork stones at the same dimensions ! For a more traditional/older building, this is not an issue, but for this Loc-shed, I needed something more "uniform & straight". So, I bought some foamboard, and started cutting stones in it. The result is more straight, and the stones can even be a bit smaller ! I also started to fiddle around with some "interior-parts" and workshop tools …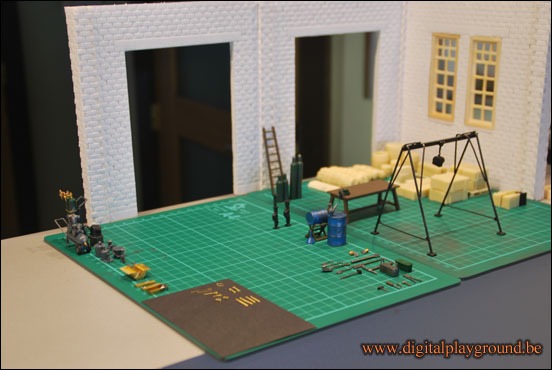 I already completed the 2 door-parts, 2 side parts and one back-part, on the picture you only see 2 door-parts and 1 side part.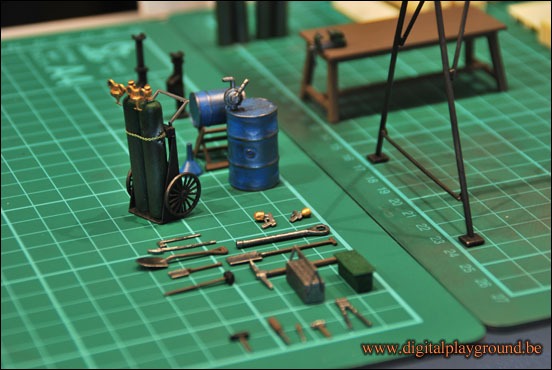 Some "plastic" tools glued together and painted.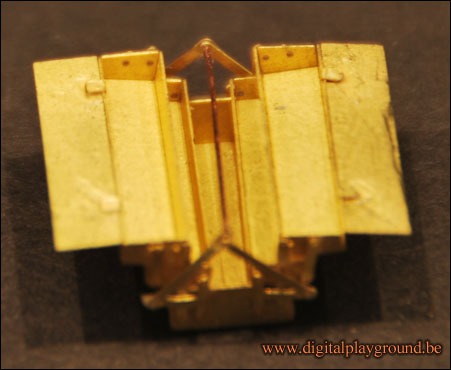 This is a PE toolbox from Aber, it consists of more then 40 parts, and measures less then 2 centimeters ! (less then an inch !)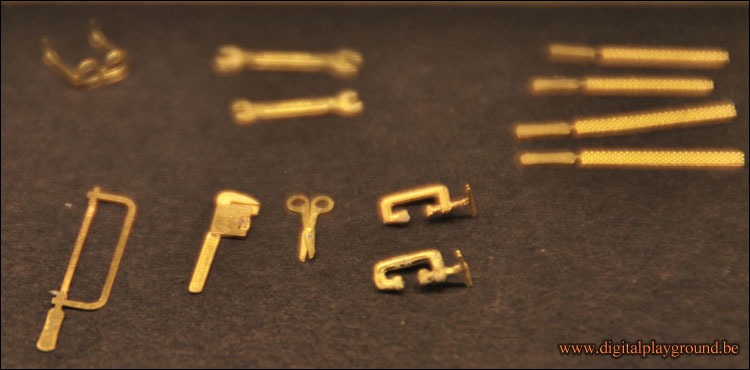 PE tools do look much better ! the wrenches, scissor, saw, clamps etc … all consists of at least 2 PE parts which needed to be glued together !
To be continued …