The WR360 will be part of a diorama (number 2 in a set of 3 diorama's), and so I needed 2 extra gondola's to put behind the WR360. Here you can follow the building of those gondola's. Due to my enthousiasme, I didn't take much pictures, while building the first gondola (I completely forgot).

If you buy these gondola's separate, they come in this box 🙂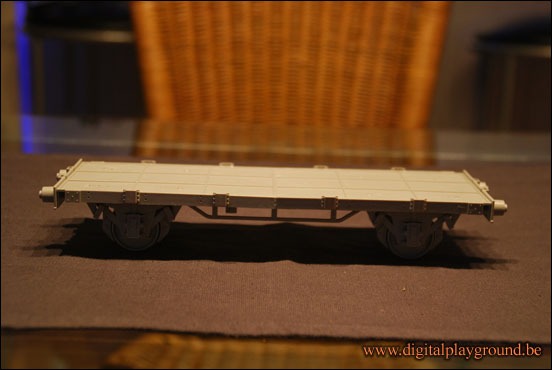 Side view of this gondola. Next I'm going to start painting it, before putting on the rest of the pieces.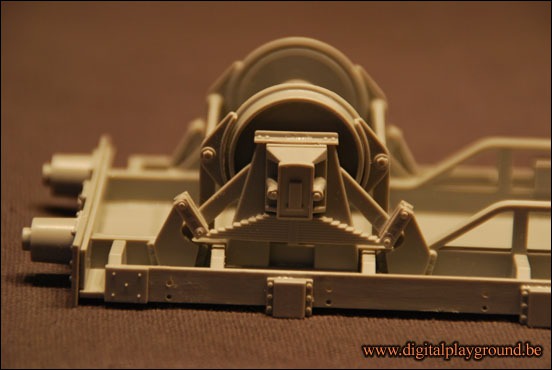 Closeup of one of the wheels. They can rotate and be taken off, which will help me with the painting of it.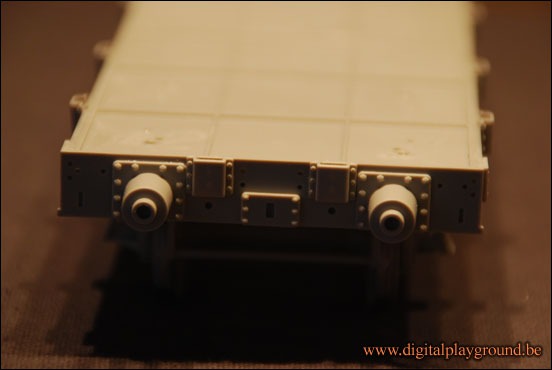 Frontview of the gondola. The "little pieces" are not yet mounted, I'm first going to paint them, before mounting them.
---
Allmost finished … (Friday – november, 13th – 2009)
Aah, the building of the first gondola is actually completed. Only thing left is to put decals on it, and to "weather" it ! (I also still need to paint all the resin cargo parts, those where NOT included with the gondola !)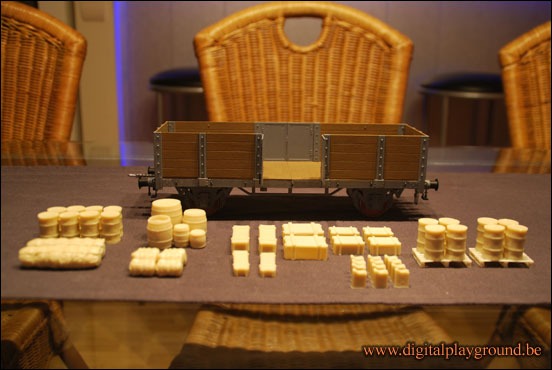 General overview, gondola in the back, and (resin) cargo in the front.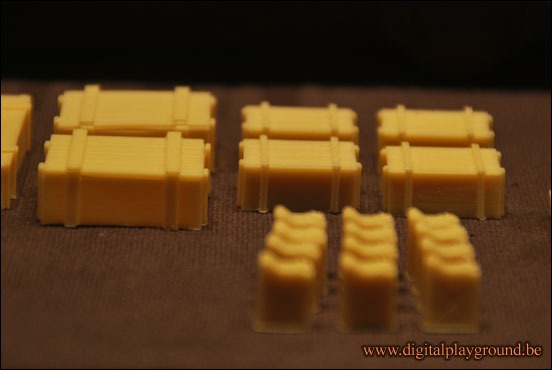 6 wooden crates (the 2 large ones can be opened), and 12 jerrycans.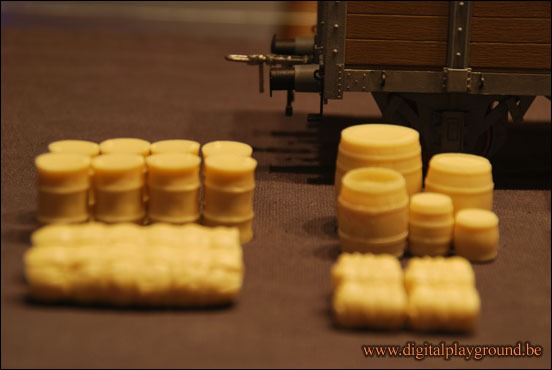 Another 8 oil drums, and 5 wooden barrels, and 4 covered packages.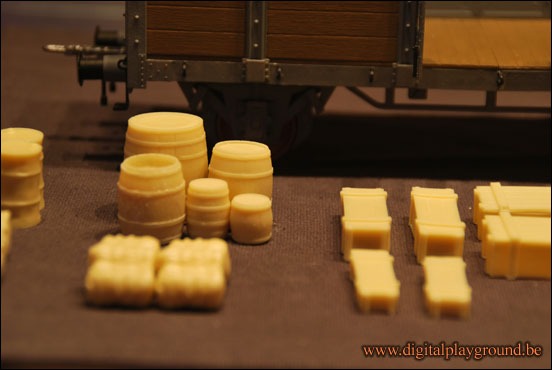 And some extra wooden crates 🙂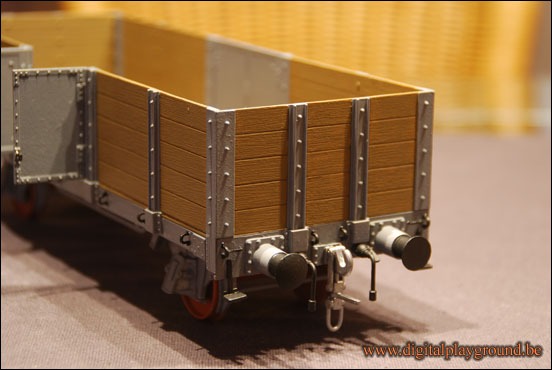 Detail of the back of the gondola. On one side I modified the gondola, to have open doors.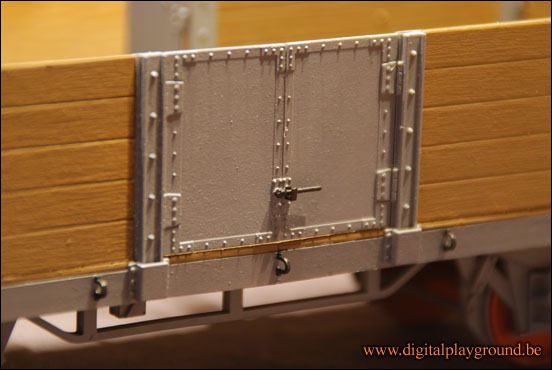 Other side of the gondola, with closed doors.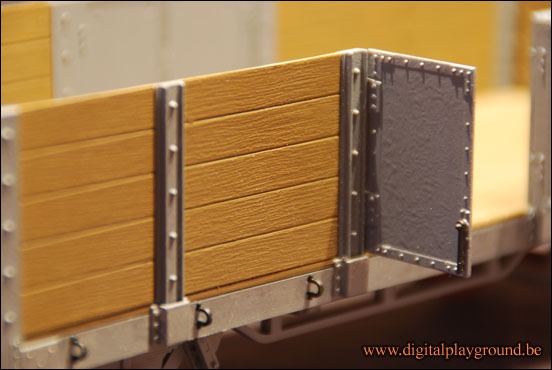 Closeup of one of the open doors.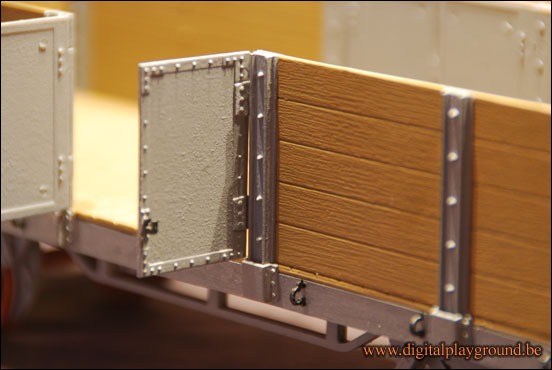 Closeup of the other open door.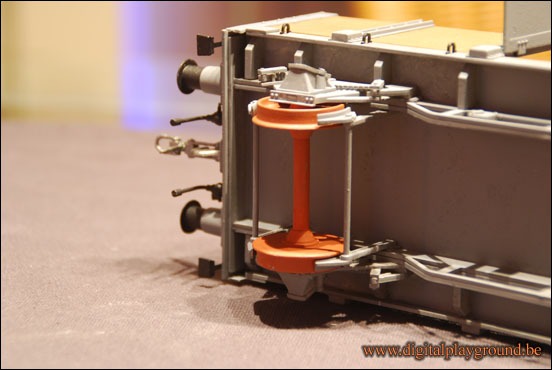 The bottom of the gondola, with rusted wheels. (I still need to put graphite powder on it, to make them look more "shiny".
---
Weathering … (Monday – november, 16th – 2009)
This weekend, I did have some time to do some weathering on the gondola.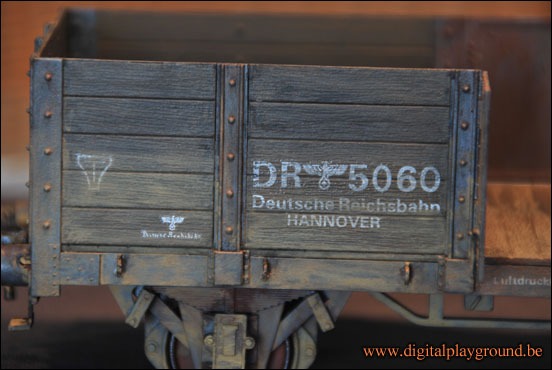 Closeup of the decals. (I'm in need of extra decals for the second gondola, with other numbers !)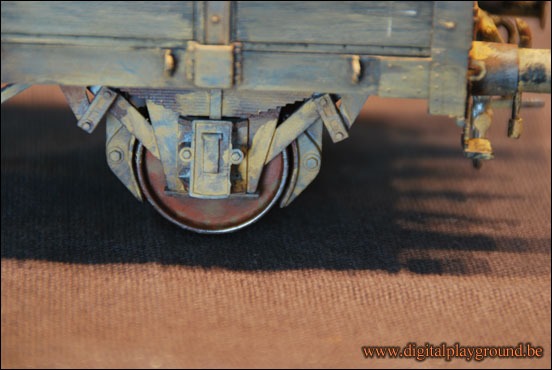 Closeup of one of the wheels. The look really rusty, and thanks to some graphite-powder, they look like very shiny metal, where they touch the rails.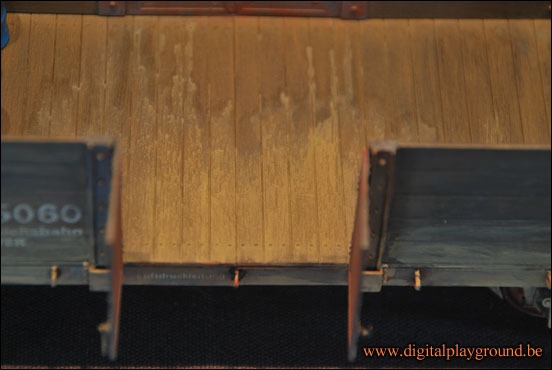 Also the floor-plate is weathered, to give it a "heavy-used" look, due to loading/unloading cargo.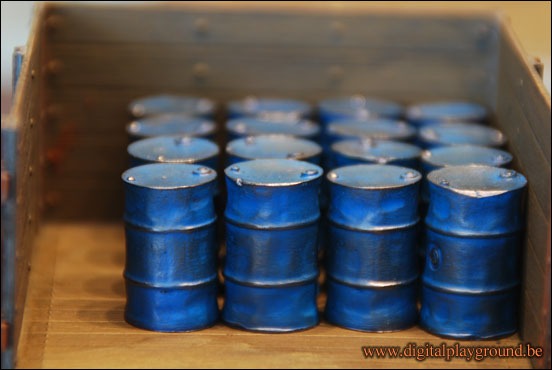 These are the same oil-barrels from a few pictures back. Painted blue and "washed" with graphite-powder, gives them a metal look.